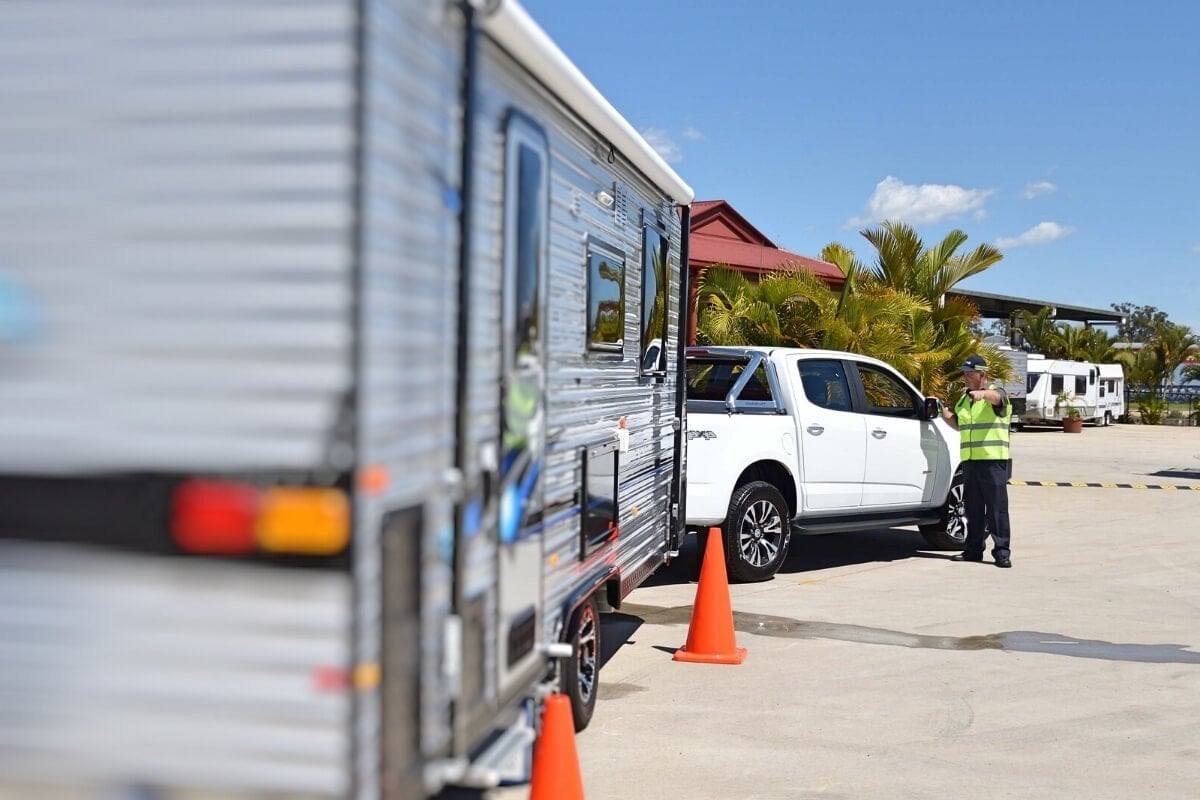 Individualised

Private

Caravan Towing Courses & RV Weighing Services
Brisbane, Gold Coast, Sunshine Coast, Logan, Ipswich, Toowoomba, and surrounds
"TOWING MADE EASY"
Welcome to Caravan Towing Tuition
Providing quality, private caravan towing and reversing courses and RV weighing services. We come to you, right across Brisbane, Gold Coast, Sunshine Coast, Logan, Ipswich and surrounds. We give you the necessary knowledge and skills so you can confidently and safely hitch, tow, reverse and park your caravan, boat, trailer, or horse float. Personalised full-day, half-day, reversing, and refresher courses available. Same day caravan and tow vehicle weighing service available with any towing course.
Do I need to do a towing course?
If any of the below statements apply to you, you will benefit from our learn-to-tow courses. We teach you practical skills that you will use time and time again.
I have just purchased a new caravan, boat or trailer

I have never towed before

I get frustrated that I can't reverse my caravan into its spot

I struggle to reverse my trailer in a straight line

I'd like more knowledge about what to do in an emergency

I want to be able to share the towing duties with my partner

I want to provide accurate guidance when my partner is reversing

I would like my partner to have the confidence to share the towing and reversing duties but I am not comfortable teaching them
We will often offer incentives to our customers so don't forget to check out our regular promotions and special deals. Be sure to ask about our RACQ and seniors discounts.
Do I need to have my caravan and tow vehicle weighed?
If any of the below statements apply to you, you will benefit from our comprehensive car and caravan weight study.
I want to know that my car and caravan are fully weight compliant

I want to confirm that my car and caravan are setup correctly for maximum stability

I don't understand the meaning of all the acronyms like : ATM, GVM, GCM, WDH, GTM, TBD, Tare

I need to know that I won't void my insurance or be fined from allowing my rig to be over weight

I want to ensure my safety and that of other road users through having my load properly distributed

Do I need a weight distribution hitch or not?

Am I better to put that extra 30kg of gear in the caravan or the tow vehicle?
There's a course to suit you!
It does not matter if you are a novice or have towed in the past. We can tailor a course to suit your specific needs so you can get what you want and need from your towing course.
The primary objective of any course is to ensure that you are comfortable and confident in your ability to tow and reverse a caravan or trailer. Knowing the limitations of your equipment, as well as yourself, by being aware and conversant with the potential pitfalls is the key to success.
Caravan Towing Tuition is the place where "Towing Made Easy" is a reality.